Military style jackets are being featured in almost every store I go in lately, and I cannot get enough of them! Sure, the camouflage style might be a bit trendy, but the solid style is definitely a classic, just like the jean jacket! If I had my choice out of all 11 styles and budget didn't matter, I'd definitely go for #3, the J.Crew Boyfriend Fatigue Jacket for $168. It's sophisticated, vintage military look makes this jacket chic for any casual occasion. If I am considering my budget, my pick would be #2, the Forever 21 Buckled Utility Jacket for $33. It hits all the same notes that the J.Crew jacket hits, but has a much cheaper price tag!
I have to share with you all...I went into Gap yesterday to try on #8, and I was sadly disappointed with it! It had no shape on me and made me look very boxy. Big let down from Gap my friends. I had high hopes.
Are you feeling the military trend? Would you go all out camo trendy or stay safe and classic with a solid print?
Which style is your favorite?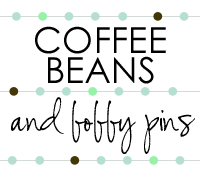 xoxo